Washbasins, shower trays and other bathroom equipment
The range of products under the MRAMORIT brand is designed both for public and private sectors. It includes the manufacture of countertop washbasins, top-mount washbasins including special atypical products, washing troughs, manufacture of washbasins for bathroom furniture and production of complete bathrooms, standardized shapes of the washing areas for private clients and also especially for hotels, clinics, hospitals, schools and kindergartens, public, public conveniences, retirement homes, commercial buildings and airports.
Washbasins "VARIANT" – cast with countertops in customized shapes
Thanks to the variable system VARIANT, countertops cast with washing areas made of one piece up to 3,900 mm can be made to order. In case of washbasins longer than 3,900 mm, it is possible to create invisible joints at the assembly site. The washing area can be placed almost anywhere within the countertop, the technical details are specified in the documentation.
You can design your own VARIANT washbasin cast with countertop using our online configurator
The following parameters can be specified in the configurator:
shape and number of washing areas
(the size of the washing area is defined by its shape)
Washbasin to be situated in
length of the back part
washbasin depth
dimension between the centres of the washing areas
dimension between the centre of the left washing area and the left edge
dimension between the centre of the right washing area and the right edge
dimension between washing area and the front edge
faucet hole option
back rim options
front rim options
washbasin corner shape options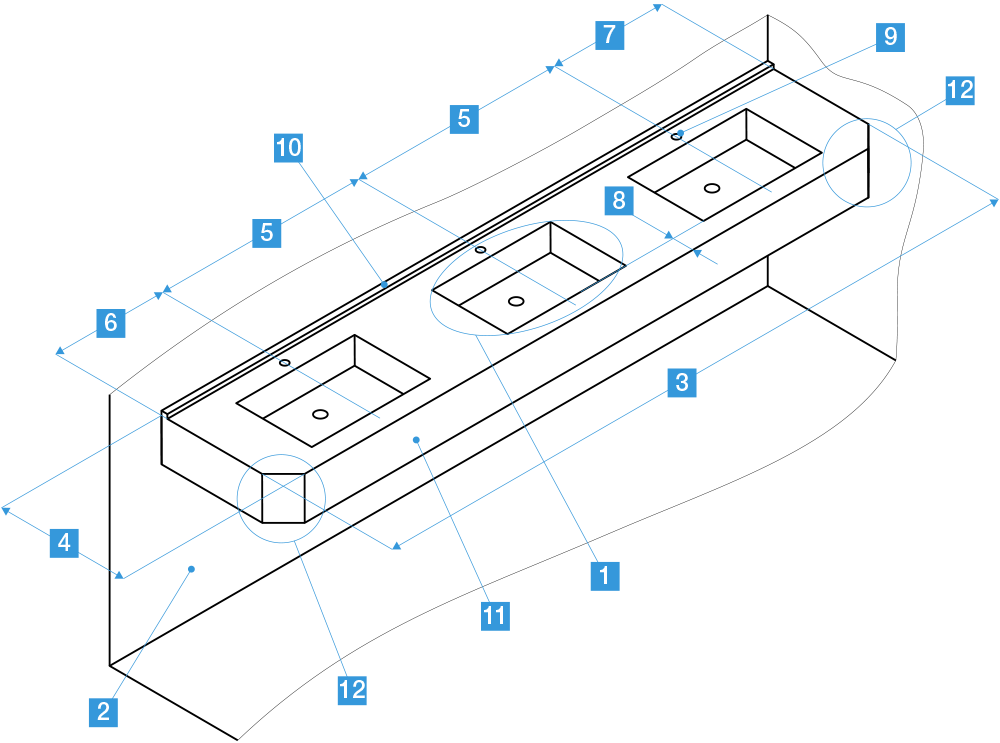 Other options for the washing area position within the countertop
(not included in the configurator - needs to be discussed)
washbasin with customized dimensions semi-recessed
corner washbasin with side areas – customized dimensions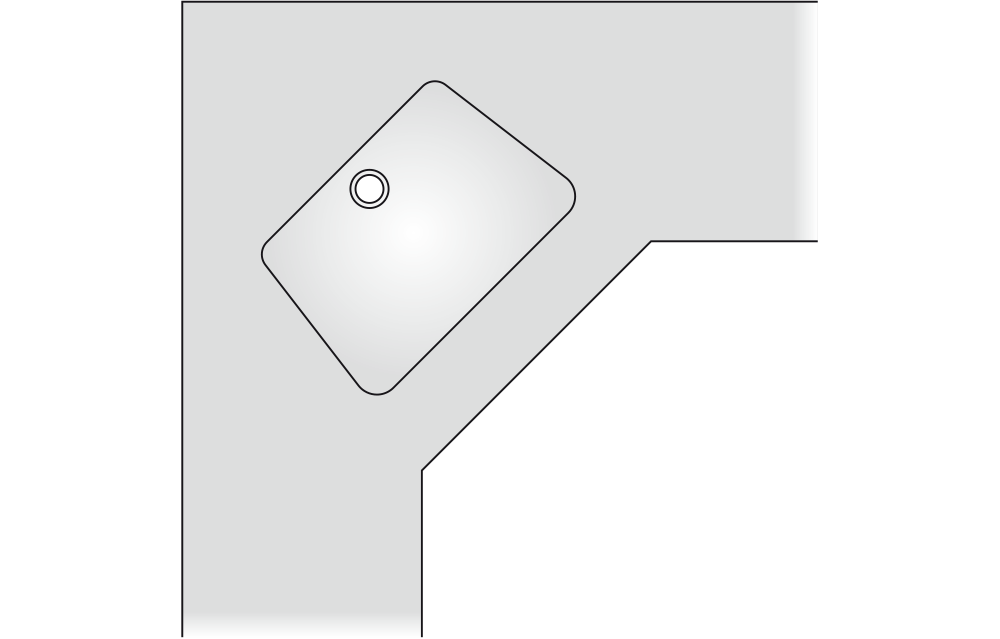 corner washbasin with customized dimensions